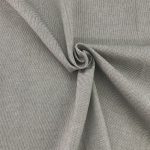 Our company established in 2012; It offers competitive advantages to you, our valued customers, with its supply chain in the International Market in terms of product supply and new product development.
Filadora today;
Turkey, China, Malaysia, Egypt and the international trade supply chain by moving to the top level in European countries; By doing Import, Export and Transit Trade, it finds the products needed in line with customer demands and performs purchasing and after-sales services.
With our product variety and up-to-date supply network, we aim to provide you, our valued customers, maximum advantage at minimum cost by reaching the products sought in the market with our domestic and international research team.
By adopting customer satisfaction as a principle, we care about responding to customer demands in the fastest way possible. We are moving towards our goal of being a recognized name in technology, energy, quality and supply of many products with the right strategy, knowledge, determination and dynamic structure.